We all have a favorite blanket, one that sits on the couch and gets used on a daily basis. Maybe it's fleece, or crochet, or plush — there's a lot of different types of blankets, and over time these blankets get dirty which is why it's important to know how to wash them. No matter what type of throw blanket you have, we're here to show you how to wash it.
How Often Should You Wash Your Throw Blanket?
The short answer to this question is that your washing frequency should largely depend on use. If your blanket is being used almost every day or week by guests, pets, and people in your home—then you should wash often. If it's used less frequently, you should still wash it routinely so it stays clean.
"If [the blanket] sit[s] draped on the couch with little use, you're probably fine to throw it in the wash once a month," says Stephen Light, Co-Owner of Nolah Mattress. "[However], if you wrap [the blanket] around yourself every day, your pets sleep on it, and it drags along the floor as you shuffle to the fridge and back, you're better off sticking to once every week or two."
If you do have pets, you may want to consider washing throw blankets even more often. "Pet owners should wash their throw blankets every 1-2 weeks," says Michael Sweigart, Inventor and Founder of Fur Zapper. "To enhance the effectiveness of fur removal [when washing and drying], use a tool that picks up lint and hair and moves it to the lint trap of your dryer."
Sweigart suggests using a chemical-free method for removing some of the heavier debris from throw blankets rather than using detergents or cleaning agents that may irritate your (or your pet's) skin. He also recommends considering the blanket's material and how this may impact the washing process and frequency.
Four ways to keep blankets clean and comfortable. 
If you have washed the blanket for more than two weeks, surround it and prepare it for washing.
Don't forget the ones you use to make the bed, and those stuffed into baskets and small rooms.
Follow these washing techniques and your blanket will look, smell and feel best.
1. Pretreat the blanket before washing.
Check your blanket in good light to identify the stain, and then pretreat it.
If you ignore this step, you may leave a permanent stain on your throw.
Whether you use commercial laundry stain treatment or other decontamination options, the key is to keep the detergent for at least 10 minutes to decompose and release the stain.
After working with the solution for at least 10 minutes, gently wipe the area with a paper towel to remove detergent and stains.
Your goal is to remove as many stains as possible without friction.
If you do it right, your washing machine will take care of the rest of the work.
Keep in mind that harder stains may need to rest for 20 or 30 minutes before getting the best results.
2. Clean the blanket according to the label.
Whether your blanket is made of cotton, microfiber, wool or acrylic, most will carry a label with a washing guide.
Each fabric is different, so please proceed with caution and read the label.
You will find that you can clean a lot of electric blankets, some heavy blankets, and even some wool blankets.
Regardless of style and fabric, there are some general washing techniques that can safely clean the blanket and smell good.
"assuming they are washable blankets (that is, they are not specified for dry cleaning only), it should not be a problem to put them in the washing machine," according to Mahdessian.
"adhere to cold (or lukewarm) washing, the cycle is short and delicate, do not overuse detergent or softener, because too much will break down your blanket more quickly."
For delicate fabrics or designs, such as loosely woven twisted knits or shawls with lace trim, Mahdessian also recommends cleaning them in a large mesh laundry bag to prevent them from stretching and winding.
To save time and effort, please wash blankets with similar fabrics and colors.
Most labels recommend washing only in warm or cold water, and the mildest washing procedure is recommended.
In most cases, traditional washing powder can get the job done.
Choose a detergent with your favorite scent, and you can enjoy the smell of fresh washing every time you hug.
Do not use detergents that contain bleach; they will discolor the fabric and reduce its softness.
You should also avoid using fabric softeners, which may pile up and make your blankets feel hoarse or sticky.
3. Special care should be taken to weigh blankets and wool blankets.
The best way to wash weighted blankets depends on their design, fabric type and fillers.
Blankets weighted with glass beads or plastic particles can usually be washed with a washing machine, but please check the label to make sure.
You can gently wash most 20-pound blankets in the washing machine with cold water.
Anything heavier should be washed with a commercial washing machine in the laundromat.
You can dry most of the weighted blankets at a low temperature in the dryer, or you can let them dry.
Because wool blankets naturally reject dirt, stains and odors, you usually only need to wash them a few times a year.
During the washing, you can shake and scrub the wool blanket to make it look new.
Use a soft wool fabric brush to prevent damage to the fabric fibers.
Some wool is machine washable, so please check the label to make sure.
If machine washable, use wool safety detergent and cold water.
Do not dry the wool blanket in the clothes dryer to avoid damaging fibers that may cause shrinkage and scratching.
Instead, remove the excess moisture by rolling up the towel and gently squeezing it out, then lay it flat or dry it.
If you are drying wool outdoors, please avoid direct sunlight, otherwise the color will fade.
4. You can use your dryer if you are careful.
According to laundry experts, how you dry your blanket can determine its softness and its life expectancy.
"when drying the blanket, it's important to leave some moisture in the blanket to avoid shrinkage," Mahdessian said.
"especially those made of woven materials.
When there is no moisture in the material, the fiber shrinks and shrinks, "he explained," so you should only dry your clothes at low temperatures, if your washing machine allows, at low moisture content. "
If you do not have a humidity sensor dryer, Mahdessian recommends drying your blanket at a low temperature and then taking it off before it dries completely.
"check your throw every 20 minutes and remove it from the dryer when it is about 80% dry," he said.
"finally, air drying will protect your blanket from shrinkage and excessive dryness (this will harden the fiber and make your blanket less comfortable)."
Duk Won says you can always stay safe by letting your blanket dry.
"it's the only way to make sure your blanket stays in shape," he explained, "and it remains beautiful and barrier-free."
Whether you are drying or machine drying, it must be completely dry before folding or storage.
Once your blanket is clean and dry, you can fold it with one or two pieces of dry paper so that it stays fresh until it is summoned.
Before washing or drying, be sure to check the labels on your blankets, wash them regularly, and enjoy the fragrance and comfort of fresh washing throughout the year.
Do you want your whole house to be as fresh and clean as your clothes?
Let The Maids show you what our healthy cleaning methods mean in your home.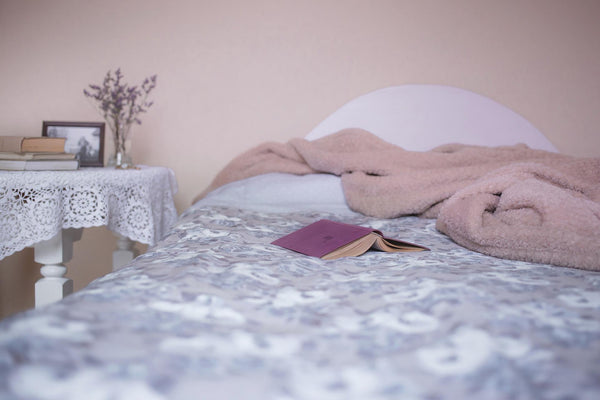 Buy a blanket that will not spread out when washing.
If you're tired of blankets that fall apart after just a few washings, it's time to buy a durable blanket.
Denali's Microplush blankets are machine washable and softer each time they are washed.
Although many blankets print colors or designs on fabrics, we dye the fibers before production to achieve a lasting color that looks as good on the 900th day as on the first day.
In addition to being very durable, our blankets are very soft and provide extraordinary comfort.
You will want to snuggle up to our comfortable blanket all day, which also adjusts the temperature by forming billions of cavitations between the fibers to help you maintain your ideal body temperature in warm and cool conditions.
Check out our wide variety of blankets and find your favorite new blanket.
ZHHHOME can provide a variety of blankets, pure cotton material to bring you the ultimate feeling, styles including solid color, bohemian, geometry, flowers and so on. For more information, please click: www.zhhhome.com